Xenocs is delighted to announce a new partnership with ProLab Systems, a leading laboratory solution provider in the Middle East. This company will represent Xenocs in this region. This partnership marks a significant expansion into the Middle East region and represents Xenocs' deep commitment to serving the diverse and vibrant markets in this part of the world.
The company warmly welcomed Zaid Al Mosheky, Managing Director of ProLab Systems as the pivotal link connecting Xenocs to the Middle East region. As an esteemed representative, Zaid Al Mosheky brings a wealth of experience and a profound understanding of the local culture. This will allow Xenocs to build meaningful connections with its valued customers.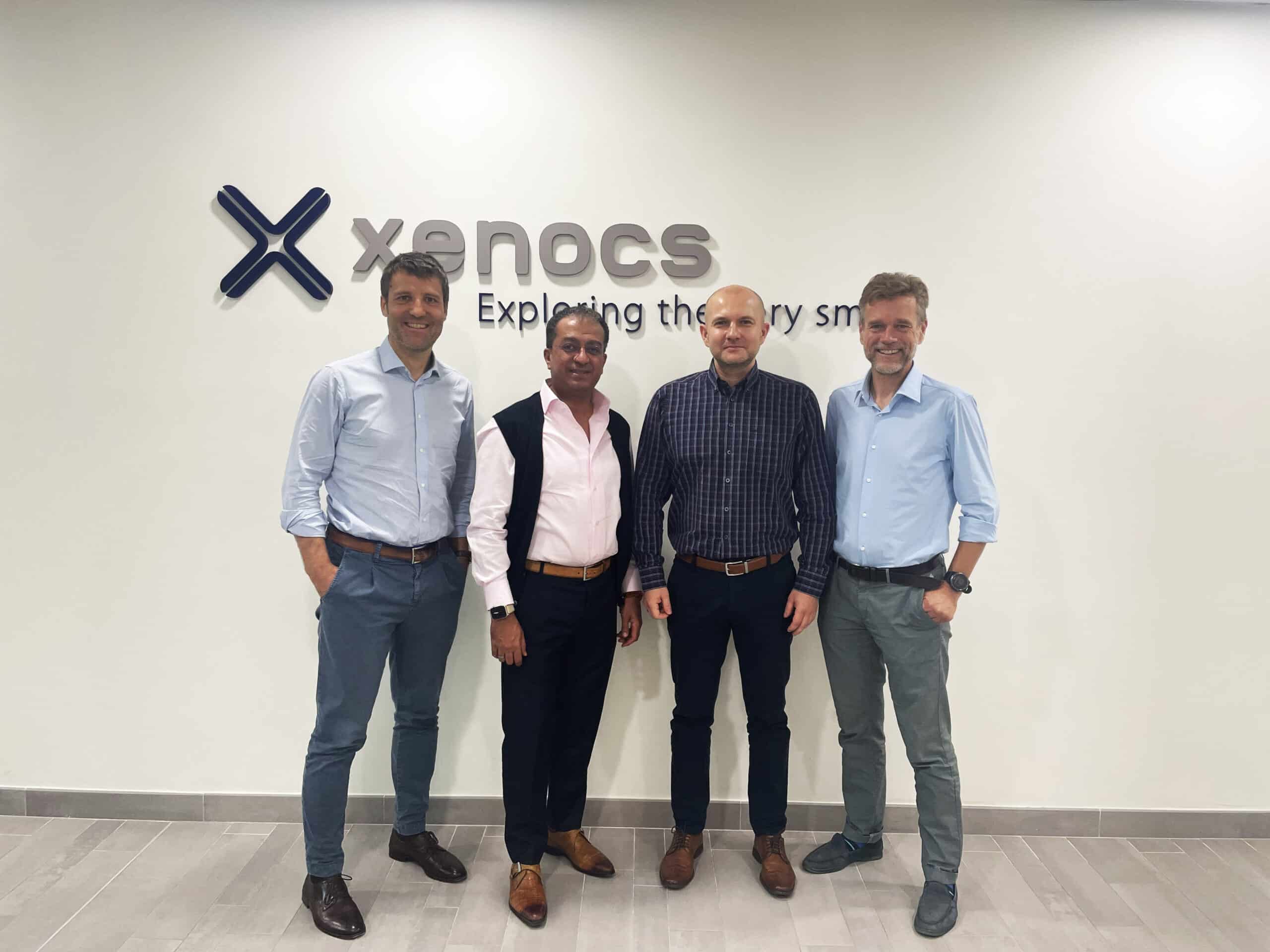 From left to right, Frédéric Bossan,
Zaid Al Mosheky

, Szymon Stolarek, Peter Høghøj.
As Middle East is a place of cultures, traditions, and innovations, Xenocs believes that a local presence is essential to building strong relationships with customers. The company recognizes the importance of immersing itself in the culture, traditions, and aspirations of the communities it serves. The collaboration with ProLab Systems provides insights to shape Xenocs' products and services to best meet the needs of Middle Eastern customers.
About ProLab Systems

ProLab Systems is a leading provider of laboratory solutions in the Middle East region. The company is located in Bahrain, in the heart of the Middle East. With expertise in petrochemical, polymer, refinery, building material, research, it delivers successful projects and puts customer satisfaction first. Their mission is to understand and exceed customers' expectations through first-class service and support and to empower them to make the best use of their systems. Visit their website for more information: https://prolabsystems.com/.