Fuzhou city, Fujian Province, China.
In a remarkable display of talent and enthusiasm, the first SAXS Prize organized in China by Xenocs and the Chinese Crystallographic Society SAXS committees, recently concluded with great success.
The event aims to encourage users to share their successful experiences and promote the widespread use of Small-Angle X-ray Scattering (SAXS) technology in various fields.
The esteemed panel of expert judges carefully evaluated all submitted papers and awarded the first prize to Dr Ying LU for her paper on "Cavitation in Isotactic Polypropylene at Large Strains during Tensile Deformation at Elevated Temperatures".
Prizes were granted to the following winners:
First Prize:
Ying LU
Changchun Institute of Applies Chemistry, Chinese Academy of Sciences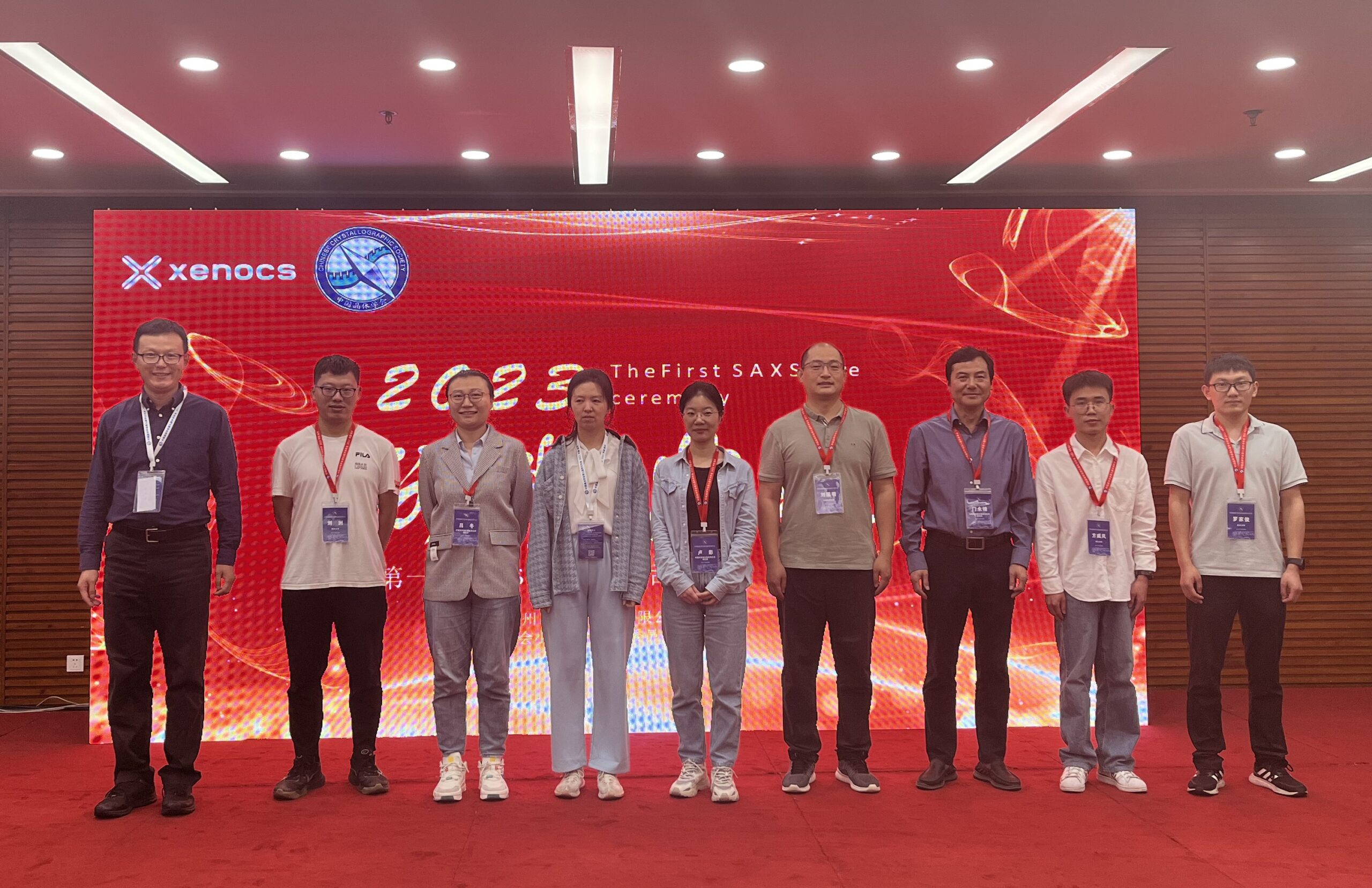 Second Prize:
Guoming LIU
Institute of Chemistry, Chinese Academy of Sciences
Yutong GAO
Fudan University
Hairen TAN
Nanjing University
Third Prize:
Weifeng FANG
Zhejiang University
Jian HU
Qingdao University of Science and Technology
Jiajun LUO
Beijing University
Dong Lyu
Changchun Institute of Applies Chemistry, Chinese Academy of Sciences
At the award ceremony, Xenocs Managing Director Frederic BOSSAN gave a speech via remote connection, expressing gratitude to the participants, experts, and conference organizers. He acknowledged their valuable contributions and sincerely thanked them for their involvement, which played a crucial role in the success of the event. Moreover, he expressed his enthusiasm for the upcoming year's activities, conveying his optimism and excitement for even more remarkable accomplishments.
Acknowledgments
We want to give a big thank you to all the participants who supported and participated in the event. Your research contributions have brought in fresh ideas and enhanced the overall quality of the event.
We also want to express our heartfelt appreciation to the expert judges who took the time to meticulously review each paper. Your professional knowledge and rigorous approach have been instrumental in making this event a success and ensuring its credibility.
List of the assessing experts: Fenggang BIAN, Xiangqiang CHU, Feng LIU, Na LI, Qiang TIAN, Yujing TANG, Caizhen ZHU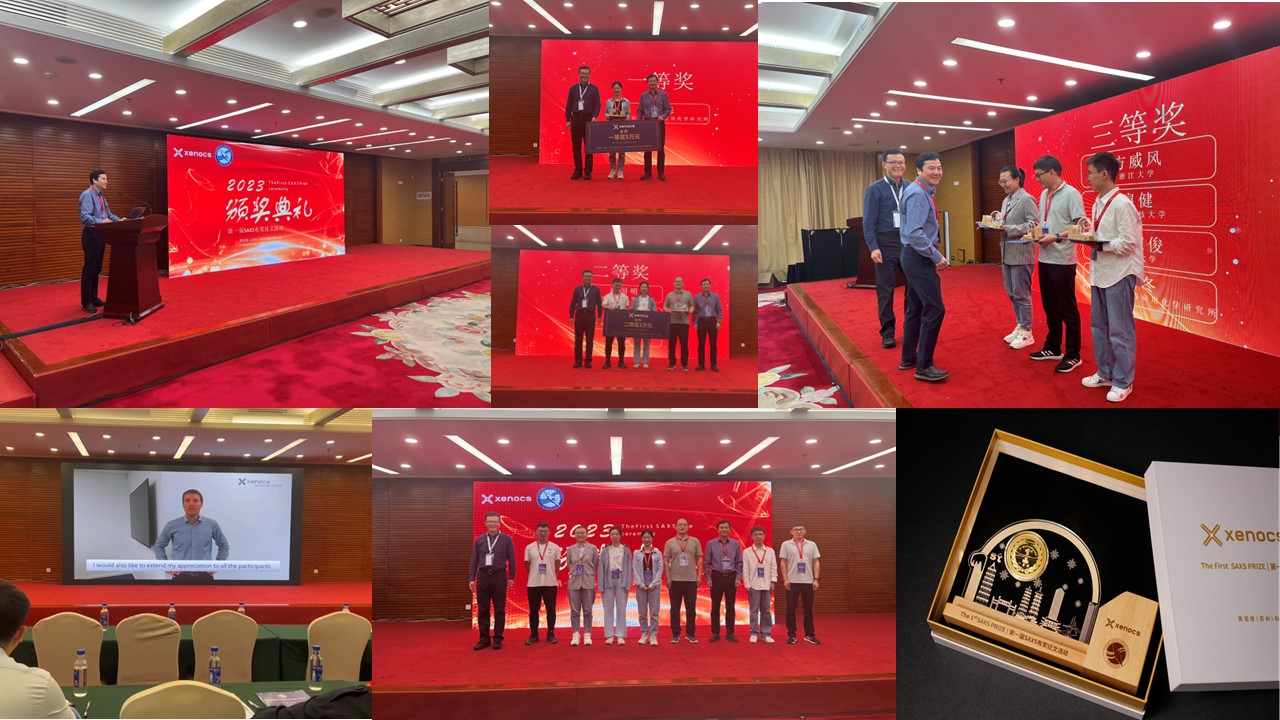 The Second SAXS Prize Event
Xenocs is pleased to announce that the Second SAXS Prize Event will be held in 2024. The event aims to encourage research and innovation in the field of SAXS technology, as well as foster collaboration and advancements in this area. We encourage interested scholars to stay tuned for further updates and to register for the Second SAXS Prize Event.