Xenocs has just hold its 2013 sales seminar. It gathered its agents' sales & marketing teams from all over the world.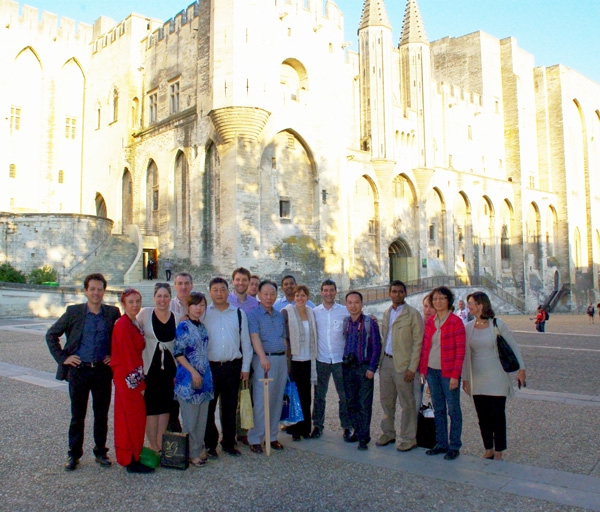 The objective of the seminar was to train Xenocs sales agents worldwide on Xeuss new product features & capabilities. "We spent some very intense days learning on SAXS technique & applications from Xenocs' experts. Xeuss new product features & capabilities were also shown to us. They are very impressive and we are thrilled to be presenting them to our clients", as Beijing Unite-Tech Co.Ltd CEO Mr Yunxing Zhao said.
The seminar also aimed at tightening the links between Xenocs team at Grenoble headquarters and their agents from other countries. "We consider all of our agents fully belonging to our sales & marketing team", Xenocs Executive Vice President Frédéric Bossan said. "We were very pleased to welcome them at Xenocs and to train them on the latest evolutions of our SAXS product line. As a fast growing company, such an event is a key moment for us to ensure that our sales network remains on top of the line for the sales and support of our SAXS product line".
It was also a great opportunity to share experience and to exchange on local market situations. "It was very interesting to see where the Xeuss has been purchased globally and how it is being used at each of those sites. I really valued these discussions and found the presentations from the other distributors to be helpful, enlightening and inspirational", President Liz Carter from Mosaic Distribution LLC, USA, stated.
A very enthusiastic week which combined intense work sessions and fun also! As Frédéric Bossan said, "We are looking forward to meeting up again for next seminar and hope we will have the pleasure to welcome new distributors of Xenocs' products!"