Singapore
2016-06-12
2016-06-15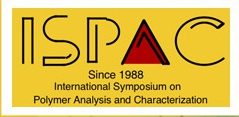 Xenocs isВ very pleasedВ to be a major exhibit sponsor of theВ 29th International Symposium on Polymer Analysis and Characterization (ISPAC 2016) which will be held in Singapore from June 12 to 15, 2016.
В Let's meet at our boothВ #M6 !
В 
Tuesday 14 June – 11:10 – 11:30В (#01.7)
Simultaneous SAXS/WAXS investigation of electro-active fluorinated copolymers
P. HГёghГёj, P. Panine, M. Fernandez-Martinez, S. DesvergneBlГ©neau, B. Lantz -В Xenocs, France
S. TencГ©-Girault – MatiГЁre Molle et Chimie, France
F. Bargain – Arkema-Piezotech CRRA, France
В 
Tuesday 14 June – 12:45 – 13:00
Latest innovations for polymer characterization with Xenocs SAXS/WAXS instruments
Speaker :В P. HГёghГёj
В В 
Xenocs is delighted to sponsor the 1st prize for poster competition !
The prize presentation will be held during the dinner banquet onВ Tuesday 14 June.
В