BioXolver
Accelerate your biostructural research
SAXS has a proven track record for reliable determination of macromolecular shape, related parameters and even dynamics and interactions in solutions. So far, these measurements were done at synchrotron facilities or with low throughput laboratory setups requiring large quantities of sample.
With the BioXolver, accelerate your R&D! Get easy access to high quality information on a very large number of samples, using limited quantities of solution, and whenever you need.
Video: BioXolver, Accelerate your biostructural research
Macromolecular shape and dynamics
With the BioXolver, get information on radius of gyration, molecular weight, maximum intra-particle distance, degree of folding, denaturation and low-resolution 3D protein shape.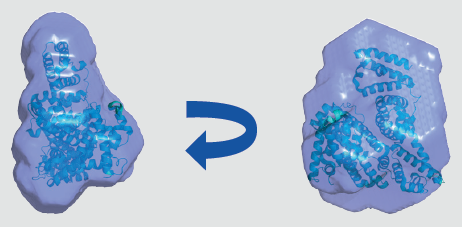 High throughput measurements and results
From sample to results on 192 samples !
Simply place your 2 x 96 well trays on the instrument, press start and walk away.

The in–line pipetting robot does automated handling of samples, and the cleaning and drying of the sample cell. No cross contamination of samples. It is fast, reliable & neat.

The automated ATSAS package from EMBL in Hamburg analyzes and compiles the results for you.
The instrument notifies you via e-mail. Just retrieve your results remotely.
⟩ More samples can be run
⟩ Short sample to sample cycle time
⟩ Results comparable to synchrotron data
⟩ Reproducibility of your measurement is insured
Low sample volume consumption
Tubeless handling of sample volume down to 5 μl
Direct injection into measurement cell
Automated sample positioning by machine vision
⟩ Save precious sample and money
⟩ Do more with your sample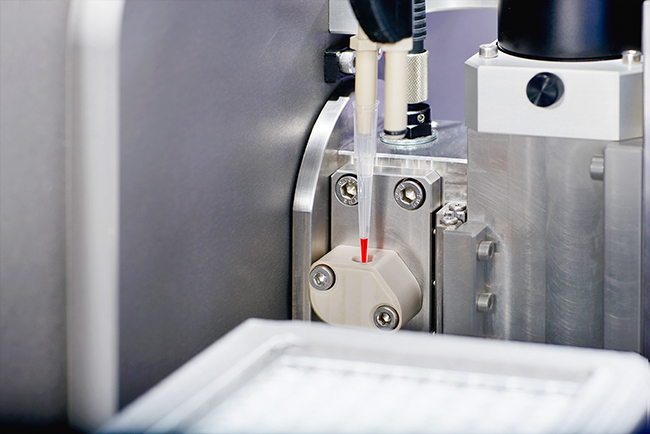 Directly in your lab
Get information on shape and dynamics of macromolecules in solution right where you are
⟩ No need to wait for synchrotron beamtime
⟩ No sample deterioration during transport
⟩ Reduce your development cycle
Gallery
Brochure
Application notes